FJP At A Glance
Click here to download a one page overview of the focus, goals, and activities of Fair and Just Prosecution.
21 Principles for the 21st Century Prosecutor
Fair and Just Prosecution (FJP) – in partnership with Yale Law School Senior Research Scholar Emily Bazelon, The Justice Collaborative and Brennan Center for Justice – coauthored 21 Principles for the 21st Century Prosecutor, a blueprint for elected prosecutors seeking to move away from past incarceration-based approaches and advance new pathways that promote equity, compassion and prevention-oriented responses within the criminal justice system. 21 Principles for the 21st Century Prosecutor offers concrete steps prosecutors can take to reduce incarceration, increase equity and fairness, and make communities safer and healthier.
"The 21st century prosecutor is focused on building a new vision for the justice system grounded in fairness, compassion and common sense."
— FJP EXECUTIVE DIRECTOR MIRIAM KRINSKY
FJP Testimony on How Prosecutors Can Reduce Racial Disparities in the Justice System
On April 2, FJP Director of Innovations and Site Learning Liz Komar testified before the U.S Commission on Civil Rights' Connecticut State Advisory Committee on the prevalence of racial disparities in the justice system and how prosecutors can use data science and diversion to improve equity and public safety outcomes. Read the testimony here.
"In the realm of prosecutorial reform, the interests of safety and equity align. FJP works with a new wave of prosecutors who recognize that starting point and are modeling how safety is furthered by — and never needs to be at the expense of — justice and fairness."

— FJP DIRECTOR OF INNOVATIONS AND SITE LEARNING LIZ KOMAR
Prosecutors and Law Enforcement Leaders File Amicus Briefs Pushing Back Against Local Entanglement in Federal Immigration Enforcement
Dozens of prominent elected prosecutors and law enforcement leaders filed briefs in Chicago, California and Los Angeles cases challenging federal grant conditions that seek to involve local law enforcement in immigration enforcement duties. Read the press releases here and here.
Statement Regarding Florida Supreme Court Ruling in Ayala v. Scott – Standing Up for Prosecutorial Independence
FJP issued a statement supporting 9th Judicial Circuit (Orlando, FL) State Attorney Aramis Ayala's prerogative as an elected prosecutor to exercise her prosecutorial discretion to determine whether or not to pursue a given punishment, including with the death penalty.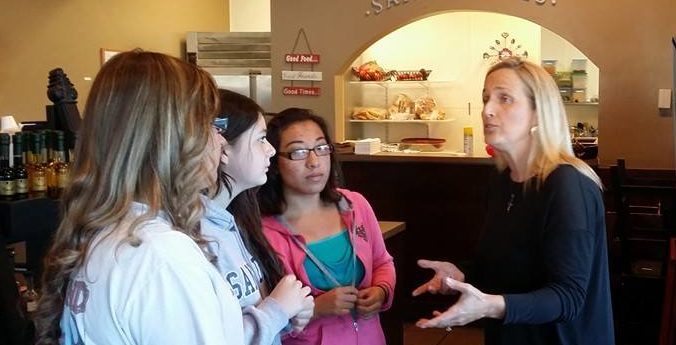 Open Letter to Attorney General Jeff Sessions Regarding Charging and Pleading Practices
Over 30 current and former elected criminal justice officials representing over 30 million Americans sent an open letter to Attorney General Sessions expressing concern that a return to failed "tough on crime" practices would increase incarceration without making our communities safer. See the press release here.
"Our justice system isn't suffering from sentences that are too short, but rather from inequities that have resulted in a loss of confidence and trust among communities most impacted by crime."
— King County (Seattle, WA) Prosecuting Attorney Dan Satterberg
Amicus Brief on the Need for Bail Reform
Nearly 70 current and former elected prosecutors — including 16 current elected DAs and AGs and officials from over 30 states — filed a brief supporting litigation challenging cash bail practices in Harris County, Texas and arguing that detaining poor misdemeanor defendants pending trial, solely due to an inability to post bail, erodes community trust and does not further public safety. Read the press release here and the brief here.
"A new generation of prosecutive leaders … is increasingly speaking out regarding the need for a justice system that doesn't treat individuals differently based on economic status."
— Miriam Krinsky, FJP Executive Director
Amicus Brief on Prosecutorial Independence
More than 40 current and former elected prosecutors and criminal justice officials filed an amicus brief in support of 9th Judicial Circuit (Orlando, FL) State Attorney Aramis Ayala's exercise of prosecutorial discretion in deciding whether or not to seek the death penalty. Read the press release here and the Amicus Brief here.
Diversion Strategies, Programs and Principles – A National Scan
This FJP compendium offers guiding principles for implementing alternatives to incarceration and developing diversion programs. The brief lists a sampling of programs currently in use across the country. When tailored to a jurisdiction's unique needs, these programs can reduce criminal justice costs, limit unnecessary individual contacts with the justice system, and reduce the potentially harmful long-term consequences of such contacts, while also enhancing public safety.