Executive Team
Miriam Krinsky (Executive Director)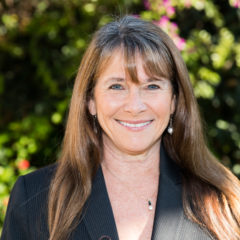 Miriam Krinsky has a unique combination of skills and expertise that enable her to lead FJP and serve as a resource for newly elected prosecutors. She previously served for 15 years as a federal prosecutor, both in Los Angeles and on an organized crime and narcotics task force in the Mid-Atlantic region. During her tenure as an Assistant United States Attorney in the Central District of California, Ms. Krinsky served as Chief of the General Crimes Section (supervising the work of over 50 new prosecutors) and Chief of the Criminal Appellate Section (overseeing the Office's docket of over 1,000 criminal appeals); chaired the national Solicitor General's Advisory Group on Appellate Issues; served on the Attorney General's Advisory Committee on Sentencing; and received the Attorney General's highest national award for appellate work.
Ms. Krinsky has extensive experience in system change and reform of criminal justice institutions, policies and practice. In 2012, she served as the Executive Director of Los Angeles County's Citizens' Commission on Jail Violence, charged with investigating allegations of excessive force by Sheriff's deputies in L.A. County jails and developing recommendations for reform. Thereafter, Ms. Krinsky directed the newly elected Sheriff's Transition Team and spent a year working inside the Sheriff's Department as the Special Advisor to the Sheriff, assisting in implementing reforms within one of the largest law enforcement agencies in the nation. She also previously served as a Co-Director of the Transition Team for the newly elected Los Angeles City Attorney.
Ms. Krinsky has been involved over the years in the legal community, including serving as President of the Los Angeles County Bar Association (the first lawyer from the public sector to hold that position), five years (including two years as President) on the Los Angeles City Ethics Commission, three years on the California Judicial Council, as a member of the California Blue Ribbon Commission on Foster Care and the American Bar Association's Youth at Risk Commission, and was appointed by the California Supreme Court to serve a three-year term on the California State Bar Board of Trustees. She currently serves on the American Law Institute's Sentencing Project Advisory group and the ALI Principles of Policing Advisory Group.
Ms. Krinsky has worked on a variety of system change endeavors, including spending a year as an advisor to the California Supreme Court during its creation of the Statewide Child Welfare Council and as an advisor to the Los Angeles County Bar's Task Force that investigated and recommended prosecutive, court and justice system reforms in the wake of the LAPD Rampart scandal. She also spent five years as the Executive Director of the Children's Law Center of Los Angeles – a 200-plus person legal services organization representing over 20,000 abused and neglected foster children. She has testified before national and state legislative, governmental and judicial bodies, authored over 50 articles, and lectured nationwide on criminal law, law enforcement oversight and reform, foster care, juvenile justice, and sentencing issues.
Greg Srolestar (Senior Director of Research and Technical Assistance)
Greg Srolestar is a program evaluator and policy analyst who focuses on the interconnected challenges facing youth, including the justice system, educational barriers, the child welfare system, mental health, housing instability, and other impediments to success. Before coming to FJP, he consulted for Seedling Consulting Group, conducting both quantitative and qualitative analyses to determine how social programs are impacting the lives of children and families. His previous work in the child welfare space included tutoring high-achieving foster youth, organizing an effort to recruit specialized foster parents, evaluating transitional housing programs for older and former foster youth, and advocating for a policy to expand the federal Earned Income Tax Credit to current and former foster youth ages 18 to 25. He holds a Master's Degree in Public Policy from UCLA, a B.A. from Vassar College, and is a proud native Angelino committed to making change in his community.
Monica Fuhrmann (Director of Research and Outreach)
Monica Fuhrmann joins FJP after spending close to three years with the Pew Charitable Trusts' Public Safety Performance Project, where she worked on producing criminal justice research publications and supporting the team's new policy work in the areas of community corrections and jail/pretrial. As part of her work with Pew, she was the lead author and data analyst for a foundational report on probation and parole in the U.S., and she co-founded an internal workgroup to help improve the team's capacity to understand and communicate about racial and ethnic disparities in the justice system. Prior to joining Pew, she worked as researcher and technical assistance provider with American University's Justice Programs Office, where she published a first-of-its-kind survey on Veteran's Treatment Courts. She has also volunteered with Campaign Zero to produce reports on police violence and police use of force policies. She received her B.A. in Sociology from Wesleyan University and her M.S. in Criminal Justice from the University of Cincinnati.
Ryan Gentzler (Data Innovations Director)
Ryan Gentzler is a justice reform advocate whose work has centered on cultivating administrative data sets to open up the black box of the justice system. He joins FJP after nearly seven years using data to drive criminal justice reform and measure progress in Oklahoma. Most recently as Research Director and previously as a Criminal Justice Policy Analyst at the Oklahoma Policy Institute in Tulsa, he conducted research and advocacy on the state's burdensome fines and fees system and high incarceration rates, among other critical issues. His work collecting and analyzing massive amounts of court, jail, and prison data led to the creation of Open Justice Oklahoma, a program that provides policymakers, nonprofits, and advocates with a timely, relevant quantitative view of the legal system. Ryan is a native Nebraskan and holds a Master's in Public Administration from the University of Oklahoma and a BA in Institutions and Policy from William Jewell College.
Kalyn Hill (Director of Policy) 
Kalyn Hill is an attorney who joins FJP after years of working on state-level justice system policy. She previously worked as a senior policy analyst for the National Governors Association Center for Best Practices. In that role, she directly supported Governors' policy advisors and legal counsel, and senior state officials on criminal justice system issues by researching state laws and practices, providing analysis on policy ideas, facilitating strategic planning efforts, and managing learning networks for state leaders. She also served as an assistant counsel to the Speaker of the House for the Illinois General Assembly where she drafted and negotiated legislation and advised House members on issues related to criminal law and juvenile justice. She also brings experience working in the U.S. House of Representatives, and other non-profit and public policy organizations, including The Justice Project, a nonprofit organization that was engaged in national and state-based policy to address and prevent wrongful convictions. She received a B.A. in philosophy from Spelman College and a J.D. from DePaul University, with a concentration in public interest law.
Alyssa Kress (Communications Director)
Alyssa Kress comes to FJP with a strong history of developing and implementing digital communications strategy in the nonprofit and political sectors, as well as a passion for criminal justice reform. Alyssa received her Master of Public Administration from the Fels Institute of Government at the University of Pennsylvania. During graduate school, she spent a semester running health workshops inside a Philadelphia women's jail and wrote her capstone project on mental health inside jails. Alyssa joins FJP after five years as the Assistant Director at URJ Camp Harlam, a nonprofit Jewish summer camp in Pennsylvania. In this role, she created and implemented a year-round marketing and communications plan that enhanced the organizational brand and strengthened relationships with the community. She also organized and facilitated a comprehensive professional development program for 150 staff members, and oversaw day-to-day operations for 300 high school participants each summer. Prior to her work at Camp Harlam, Alyssa was an Online Marketing Manager at Rising Tide Interactive, where she ran digital advertising campaigns for leading nonprofits and national and local political campaigns. She also worked in the press office on President Obama's reelection campaign in 2012. Alyssa graduated summa cum laude from the University of Pennsylvania with a B.A. in Political Communication and Political Science.
Eric Rosenfeld (Chief Operating Officer)
Eric Rosenfeld is an experienced nonprofit leader who has created and managed high-level operations at several organizations. After initially joining The Welcoming Center for New Pennsylvanians in a direct service role, he went on to become its first Director of Strategic Initiatives. As The Welcoming Center became one of Philadelphia's leading immigrant and refugee workforce development organizations, he designed and implemented complex systems and processes to support its growth. Eric then became the Operations Director for the Philadelphia Children's Alliance, the agency responsible for the city's multi-disciplinary response to allegations of child sexual abuse. During the COVID-19 pandemic, against the backdrop of a devastating crisis in food accessibility, Eric served as President and co-owner of RiceVan, a start-up providing cultural comfort food to immigrant and refugee communities, primarily the Chinese and Afghan populations in the PA-NJ-DE region. Prior to these endeavors, Eric practiced law for several years. He earned his JD at the University of Pittsburgh School of Law, serving as Articles Editor on Law Review, and obtained a BA in History from Penn State's Schreyer Honors College, a program he credits with inspiring global curiosity and a commitment to strive for equity.
Amerika Blair (Operations Manager)
Amerika Blair comes to FJP with experience in human resources, administration, project management, community and grassroots organizing, and advocacy. Before her role at FJP, Ms. Blair previously worked at the Equal Justice Initiative, where she assisted with operations and project management. A native of Montgomery, AL, Ms. Blair has a deep passion for advocating for marginalized and oppressed communities and at-risk youth. She serves on the boards of several local non-profits, including Safe Space Montgomery, a community-based organization focusing on community mediation and violence interruption and awareness. The Junior League of Montgomery recognized Ms. Blair as the year's volunteer in 2019 for her leadership and commitment to expanding resources for under-served communities. Recently, Ms. Blair was appointed to the Mayor's Young Professional Council, where she serves on the policy and special events committees. She also serves in the United States Air Force Reserves. She received a Bachelor's Degree in Sociology from Troy University and is currently pursuing a Master's in Public Administration at Troy University and Master's in Strategic Communications at American University.
FJP Staff
Rebecca Blair (Senior Research, Policy and Communications Associate)
Rebecca Blair comes to FJP with experience spanning research, advocacy, strategic planning, and communications, as well as a deep commitment to criminal justice reform. Prior to her role at FJP, Ms. Blair was a senior associate at Whiteboard Advisors, where she partnered with organizations working to promote equity and inclusion in education and labor. At Whiteboard Advisors, Ms. Blair spearheaded the firm's work to expand access to quality prison-based education and authored opinion pieces, on behalf of clients, that were published in outlets including The Washington Post, USA Today, NBC, Bloomberg, and TechCrunch. She also provided strategic planning and change management support to national nonprofits, leading due diligence, data modeling, policy research, and organizational design projects. Ms. Blair has volunteered to support incarcerated students since 2015 and currently serves as a Maryland co-chair of the Rikers Debate Project, an all-volunteer organization that offers debate classes in prisons and jails across the country. She received her B.S. in Industrial and Labor Relations from Cornell University.
Kacey Bonner (Communications Advisor)
Kacey Bonner brings to FJP a long history of communications strategy and criminal justice expertise with a focus on social impact, equity and inclusive representation. Over the past 18 years, Ms. Bonner has built up a wide array of experiences, moving from teaching in a high school to working with academic and policy experts to leading communications campaigns aimed at developing solutions to intractable social and political problems. She joins FJP after serving as a consultant at RALLY where she worked with clients such as The Ella Baker Center for Human Rights, Community Coalition, and Public Counsel to build new narratives that redefine public safety, promote hard conversations around race and tell compelling stories that bring complex legal issues to life by showing their human impact. Prior to RALLY, Kacey worked with the British Consulate General, Los Angeles to facilitate research partnerships between the United States and the United Kingdom. Previously she served as a high school educator working with underserved student populations in South Los Angeles. She received a B.S. in Biological Sciences from Cornell University. Kacey brings to all her work an invaluable lens that prioritizes justice and amplifies the voices of those who too often go unheard.
Michaela O'Connor Bono (Research and Policy Fellow)
Michaela O'Connor Bono joins FJP after spending three years with the Vera Institute of Justice, where she worked on reforming the criminal legal system in New Orleans. Her work focused on bail reform and limiting fines and fees at the local and state levels. As part of her work at Vera, Michaela created a voter education campaign for the 2020 District attorney's race to educate New Orleanians about the role of the district attorney. Before joining Vera, Michaela created and directed Louisiana's first restorative justice program as an alternative to prosecution in juvenile court. The program successfully diverted and resolved cases by bringing people face to face in restorative dialogues instead of prosecution. In this role Michaela saw the power of prosecutorial discretion and the racism underpinning the school-to-prison pipeline. She has also provided program evaluation and technical assistance to district attorneys and court referral agencies. Michaela also spent several years at a Buddhist monastery, was ordained as a priest, and founded a Zen temple in New Orleans. She taught Zen meditation in prisons and on death row. Michaela received a B.A. in Philosophy and a Master of Criminal Justice from Loyola University New Orleans.
Jacque Briggs (Executive Assistant)
Jacque joins FJP with a wealth of experience supporting executives in various industries, most recently as the executive administrative director of a California-based investment property management firm. She's had the pleasure of supporting executives in the educational, entertainment, and political fields. Previously she served as the executive assistant to a partner of Benenson Strategy Group, where she supported political and marketing campaigns for national organizations. She has also been an active member and leader for the past 7 years of Soka Gakkai International, an NGO World Peace Organization with the United Nations, which fosters the positive potential inherent in all people by promoting peace, culture, and humanistic education. Jacque continues to deepen her studies in Psychology, Applied Behavior Analysis, and Life Coaching.
Estela Dimas (Senior Research and Policy Associate)
Estela Dimas is an attorney who joins FJP after primarily litigating capital cases for the past decade. Most recently, she served as an Assistant Federal Public Defender in the Capital Habeas Unit in Arizona, where she represented death-sentenced clients in federal court in Arizona and California. Previously, she represented clients sentenced to death in California in their post-conviction cases with the Habeas Corpus Resource Center. She began her legal career at the Equal Justice Initiative in Alabama, where she investigated conditions of confinement and worked on death penalty appeals and juvenile life without parole cases in several states. Ms. Dimas received her B.A. in Political Science and English from Arizona State University and her J.D. from the University of California, Berkeley.
Emma Ferriola-Bruckenstein (Research and Policy Fellow)
Emma Ferriola-Bruckenstein joins FJP after three years as Restoration Legal Counsel for Orange County, North Carolina, where she represented indigent clients to restore their driver's licenses, address the collateral consequences of criminal records, and contest court-issued fines and fees. In this role, Ms. Ferriola-Bruckenstein also worked closely with court and other government stakeholders to implement policies to address inequities in the criminal justice system. This included development of a Criminal Debt Relief Program to assist county residents in paying court debt, participation on a task force to provide recommendations to local law enforcement, and a new policy for assessing defendant ability to pay in district court. Previously, she was a Bridge Grant Fellow for the ACLU of North Carolina, conducting legislative research and compiling information on criminal sentencing. While in law school, Ms. Ferriola-Bruckenstein represented young people with criminal charges as a student attorney in a juvenile justice clinic. Ms. Ferriola-Bruckenstein received a B.A. in Psychology and Religious Studies from the University of North Carolina at Chapel Hill, where she also completed her J.D.
Edda Fransdottir (Research, Policy and Operations Associate)
Edda Fransdottir joins FJP after spending close to three years at the John Jay College Research and Evaluation Center (JohnJayREC), where she conducted research and worked on publications supporting various projects, including for the Osborne Association, New York City Mayor's Office of Criminal Justice (MOCJ), and Arnold Ventures. During her time at JohnJayREC, she authored a piece on the cost of gun violence in America, and co-authored multiple evaluation briefs on the effects of job and fatherhood programs on post-incarceration recidivism. Most recently she served as research coordinator and communications liaison for JohnJayREC on a data-visualization project for MOCJ. Prior to joining JohnJayREC, Edda was a second-grade teacher in Oakland, CA through Teach for America, where she saw first-hand the negative and long-term effects of the criminal justice system on her students and their communities. She holds a Bachelors in Music in Vocal Performance, with a concentration in Opera Performance, from Ithaca College, and a Masters of Arts in Criminal Justice, with advanced certificates in Crime Analysis and Prevention, and Criminal Investigations from the John Jay College of Criminal Justice.
Calvin Jordan (Communications Manager)
Calvin Jordan comes to FJP with a strong background in communications strategy, working with research and polling, and managing external stakeholder relations. Prior to joining FJP, Calvin served as a communications manager at the nonpartisan Pew Research Center, where he managed media relations, external engagement, and editorial scheduling for initiatives focused on understanding public opinion and survey research related to domestic policies. He has also worked as an account executive managing client services at a South Florida-based national public relations agency working with organizations in the hospitality, retail, and nonprofit industries. Calvin also has experience in journalism and graphic design from his time reporting on local South Florida business, culture, and political news as a contributing writer to the Palm Beach Post. He holds a Bachelor of Arts in public relations and advertising and a Master of Science in media and communication philosophy from Lynn University.
Yusuf Khan (Administrative Assistant)
Yusuf Khan joins the FJP team after working previously on various community organizing endeavors, including efforts to promote voter turnout. He previously staffed multiple campaigns in his home state of Nebraska on both the congressional and state legislature levels. Yusuf is a National Merit Scholar and a Henry Clay Collegiate Scholar, and served as a delegate to the 2019 Student Conference on U.S. Affairs at West Point. Yusuf graduated from the University of Nebraska with a B.A. in Political Science and is currently pursuing a J.D. at the Columbus School of Law at the Catholic University of America. He is focused on the intersection of Criminal Law and worker rights within the arena of Labor Law.
Brendan Lyman (Research and Policy Associate)
Brendan Lyman is an attorney who joins FJP with experience in, and a deep commitment to, policing reform. He has served as Special Assistant to the Superintendent of the New Orleans Police Department and as a Policy and Reform Advisor to the Commissioner of the Baltimore Police Department, where he assisted in implementation of consent decree reforms and in creating an equity strategic plan. Previously, he co-founded Roots of Renewal, a criminal legal nonprofit in New Orleans devoted to working with returning residents. During law school, he served as a Law Clerk in the Office of Wisconsin Governor Tony Evers where he focused on the state's executive pardon system. In addition, he has managed local political campaigns in Wisconsin and Pennsylvania. Mr. Lyman received his B.A. in Political Science from Tulane University in New Orleans and his J.D. from the University of Wisconsin Law School.
Allahjah Smith (Operations and Program Specialist)
Allahjah Smith joins FJP from James Madison University (JMU), where she most recently served as the Diversity, Equity, and Inclusion (DEI) Presidential Engagement Fellow. During her fellowship, she helped establish the role of the Office of DEI in its inaugural year and worked on new initiatives to create a more inclusive community at her alma mater. She also sits on the Leadership Council for JMU's Task Force on Racial Equity, working to address racial inequities within the campus community. Prior to her fellowship, while completing her undergraduate studies at JMU, Ms. Smith worked within the Office of Disability Services for three years as an Accessible Media Assistant responsible for removing accessibility barriers within course materials and promoting universal design within academics. Within the Office of Disability Services, she was able to see the power of transforming systems that have negatively affected marginalized communities and further develop her passion for justice. Ms. Smith received her B.A. in Justice Studies with a minor in Philosophy from JMU, where she was on the Pre-Law track and an executive member of Phi Alpha Delta Law fraternity. She plans to dedicate her future to advocating for justice reform in every space she can.
Research and Policy Consultants
Kyle C. Barry
Kyle is a civil rights lawyer and policy advocate with a special expertise in criminal justice policy. His broad experience includes litigation, policy development, journalism, crisis communications, and public opinion research. His current projects include leading the State Law Research Initiative, which fosters scholarship on state constitutions and criminal legal systems. Previously, Kyle served as Senior Counsel at the Justice Collaborative and Managing Editor at The Appeal, where he focused on local criminal justice reform and the progressive prosecutor movement, developing prosecutor policy platforms and advising electeds. Kyle previously served as senior policy counsel at the NAACP Legal Defense and Educational Fund, where his advocacy focused on judicial nominations, voting rights, and economic equality. A nationally recognized expert on civil rights issues, Kyle's writing has appeared in The New York Times, Slate, The Nation, Politico, Bolts Magazine, and The Hill among other outlets, and he has provided commentary on "Democracy Now!" and "The Roland Martin Show." Kyle also has authored or co-authored briefs filed in federal and state courts around the country, including the U.S. Supreme Court. Kyle clerked for U.S. Magistrate Judge John M. Conroy and U.S. District Judge Christina Reiss in the District of Vermont. Kyle is a graduate of the University of Vermont and Yale Law School.
Lindsay Gilchrist
Lindsay Gilchrist is a respected consultant who provides expertise in policy development and communications support to non-profit organizations, foundations and policy-makers. She works with international non-profits such as PATH, Management Sciences for Health and Save the Children; domestic organizations such as the Annie E. Casey Foundation and the Center for Policy Research on Aging at UCLA. Ms. Gilchrist previously worked for the U.S. House of Representatives' Subcommittee on Africa and Global Health. As a Congressional staff member, she advised Subcommittee Chairman Donald Payne on global health, security and humanitarian issues in Africa. In addition, she collaborated with the Foreign Affairs Committee staff on the successful passage of significant legislation and organized a Congressional hearing on the status of the President's Emergency Plan for AIDS Relief (PEPFAR). Ms. Gilchrist also worked as a Special Assistant to Senator Edward M. Kennedy, providing recommendations for legislative and communications issues. While working for Senator Kennedy, she played a role in several critical pieces of legislation: the Iraqi Refugee Bill, the Lilly Ledbetter Fair Pay Act, the Edward M. Kennedy Serve America Act and healthcare reform. Lindsay was born and raised in Denver, Colorado, and she holds a Bachelor of the Arts in Political Science and Spanish from the University of San Diego and a Master of Public Policy from UCLA.
Ron LeGrand
Ron LeGrand spent two decades in federal service – four years as a Special Agent with the Drug Enforcement Administration, five years as a Special Narcotics Prosecutor with the U.S. Department of Justice, Criminal Division, Narcotics & Dangerous Drugs Section, and 10 years as a Congressional staffer, including as Counsel to the U.S. House of Representatives' Select Committee on Narcotics and Dangerous Drugs, Chief Investigator and Counsel with the Senate Judiciary Committee, and Counsel to the House Judiciary Committee. While serving as Counsel to the House Judiciary Committee, he also served as lead Democratic Counsel on the Violence Against Women Reauthorization Act of 2013, and as lead Democratic Counsel on the House Committee on the Judiciary's Over-criminalization Task Force which provided the basis for the introduction of the Safe, Accountable, Fair, Effective (SAFE) Justice Reinvestment Act of 2015 and much of the criminal justice reform legislation that has been considered in House of Representatives in recent years. He has also served as Chief Diversity Officer for AARP and Nabisco Foods and Vice President for Public Policy for the National Network to End Domestic Violence. Mr. LeGrand has authored articles, presented, and currently provides consulting, on issues including gender-based violence, legislative affairs, and criminal justice reform to groups including the Alabama Coalition Against Domestic Violence, the District of Columbia Coalition Against Domestic Violence, and Ujima, the National Center on Violence Against Women in the Black Community. He received his J.D. from Boston College Law School and his B.A. from Boston College.
Ruby Schneider
Ruby Schneider comes to FJP with experience in grants, development, advocacy, and community partnership building. Prior to her role at FJP, Ruby served as the Development and Outreach Officer with the Washtenaw County Prosecutor's Office under Prosecuting Attorney Eli Savit. In this role, Ruby secured over $1.5 million in grant funding to support diversion and deflection programs in Southeast Michigan, including a pre-plea diversion program for parents and primary caregivers in collaboration with a local health care clinic. Ruby also served as Executive Director to the Washtenaw Justice Project, which supports community-rooted solutions to issues that lead to involvement in the criminal legal system. In this role, Ruby stewarded a community restitution fund for young people who committed harm. Prior to this, she worked on the fundraising teams for two Michigan Congresswomen. Ruby graduated from the University of Michigan with a B.A. in Social Theory and Practice.
Communications Consultants
Tracy Schmaler
Tracy Schmaler is owner and principal of Oxbow, a strategic communications consultancy that specializes in justice reform advocacy and high-level crisis communications. Prior to starting her practice, Ms. Schmaler was a managing director at Kivvit, a national public affairs firm where she founded and led the social justice and crisis & litigation support practice.  She continues to serve as a senior advisor to Kivvit.  Earlier in her career, Ms. Schmaler led the Office of Public Affairs at the Department of Justice and served as senior advisor to former U.S. Attorney General Eric Holder. Ms. Schmaler is a recipient of the U.S. Department of Justice's highest award, the Edmund J. Randolph Award, which recognizes outstanding contributions to the accomplishments of the Department's mission. Ms. Schmaler also managed global public affairs for Yahoo! Inc., served as communications director for the Senate Judiciary Committee and was an award-winning journalist, working as a statehouse and political reporter in New England. Ms. Schmaler was named one of National Journal's Top Staffers on Capitol Hill (2007). Ms. Schmaler is a graduate of Emerson College and resides in Northern Virginia. She serves on the Board of Directors of the Ivymount Corporation, a nationally recognized school serving people with autism and special needs, and of the Student Press Law Center, a national legal assistance agency that supports high school and college news media in covering important issues free from censorship.
Max Szabo
Max Szabo is a strategic and crisis communications professional with a background in criminal justice policy. Mr. Szabo has extensive experience in government having served as Director of Communications and Legislative Affairs to San Francisco District Attorney George Gascon. He has been a key advocate and strategist behind several major criminal justice reform legislative initiatives in California including AB 1076, a landmark proposal that will automate record clearance at scale and provide expanded employment and housing opportunities for millions of Californians. Mr. Szabo is frequently quoted in the news media and has deep relationships with elected officials across California, law enforcement leaders, criminal justice reform advocates, and members of the community. Mr. Szabo earned his law degree at night at the University of San Francisco while working for the San Francisco District Attorney's Office. He graduated with honors and was admitted to the California State Bar in May, 2019.