Executive Team
Miriam Krinsky (Executive Director)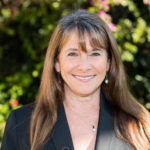 Miriam Krinsky has a unique combination of skills and expertise that enable her to lead FJP and serve as a resource for newly elected prosecutors. She previously served for 15 years as a federal prosecutor, both in Los Angeles and on an organized crime and narcotics task force in the Mid-Atlantic region. During her tenure as an Assistant United States Attorney in the Central District of California, Ms. Krinsky served as Chief of the General Crimes Section (supervising the work of over 50 new prosecutors) and Chief of the Criminal Appellate Section (overseeing the Office's docket of over 1,000 criminal appeals); chaired the national Solicitor General's Advisory Group on Appellate Issues; served on the Attorney General's Advisory Committee on Sentencing; and received the Attorney General's highest national award for appellate work.
Ms. Krinsky has extensive experience in system change and reform of criminal justice institutions, policies and practice. In 2012, she served as the Executive Director of Los Angeles County's Citizens' Commission on Jail Violence, charged with investigating allegations of excessive force by Sheriff's deputies in L.A. County jails and developing recommendations for reform. Thereafter, Ms. Krinsky directed the newly elected Sheriff's Transition Team and spent a year working inside the Sheriff's Department as the Special Advisor to the Sheriff, assisting in implementing reforms within one of the largest law enforcement agencies in the nation. She also previously served as a Co-Director of the Transition Team for the newly elected Los Angeles City Attorney.
Ms. Krinsky has been involved over the years in the legal community, including serving as President of the Los Angeles County Bar Association (the first lawyer from the public sector to hold that position), five years (including two years as President) on the Los Angeles City Ethics Commission, three years on the California Judicial Council, as a member of the California Blue Ribbon Commission on Foster Care and the American Bar Association's Youth at Risk Commission, and was appointed by the California Supreme Court to serve a three-year term on the California State Bar Board of Trustees. She currently serves on the American Law Institute's Sentencing Project Advisory group and the ALI Principles of Policing Advisory Group.
Ms. Krinsky has worked on a variety of system change endeavors, including spending a year as an advisor to the California Supreme Court during its creation of the Statewide Child Welfare Council and as an advisor to the Los Angeles County Bar's Task Force that investigated and recommended prosecutive, court and justice system reforms in the wake of the LAPD Rampart scandal. She also spent five years as the Executive Director of the Children's Law Center of Los Angeles – a 200-plus person legal services organization representing over 20,000 abused and neglected foster children. She has testified before national and state legislative, governmental and judicial bodies, authored over 50 articles, and lectured nationwide on criminal law, law enforcement oversight and reform, foster care, juvenile justice, and sentencing issues.
Rosemary Nidiry (Deputy Director)
Rosemary Nidiry has had extensive experience in law enforcement and criminal justice as a prosecutor, and also in policymaking, research, and philanthropy. She served as an Assistant United States Attorney in the Southern District of New York, where she investigated and prosecuted a wide variety of federal criminal matters, and conducted trainings for law enforcement agents. She was also a Director of Criminal Justice at the Laura and John Arnold Foundation where she worked on a number of criminal justice policy reform issues, including overseeing the Foundation's policing and forensics portfolios. From 2009 to 2011, she served on the staff of the President's Special Task Force on Detainee Disposition and later as Counsel to the Assistant Attorney General for National Security at the U.S. Department of Justice, where she was involved in a number of national security and counter-terrorism policy initiatives. She was a senior investigator for and helped to set up an international investigation commission, mandated by the United Nations Security Council, to conduct the initial phases of an inquiry into the 2005 assassination of former Lebanese Prime Minister Rafik Hariri in Beirut, Lebanon. Prior to joining the United States Attorney's Office in 2001, she was an Attorney-Adviser at the Office of Legal Counsel in the Justice Department. Ms. Nidiry clerked for Judge Robert P. Patterson of the US District Court in Manhattan and Judge Carlos F. Lucero of the US Court of Appeals for the 10th Circuit, and is an honors graduate of Princeton University and Columbia University Law School. She has served as a Consultant for New York University Law School's Policing Project and is on the Board of Directors of the Women's Prison Association
FJP Staff
Buki Baruwa (Research and Policy Fellow)
Buki Baruwa comes to FJP from the U.S. Department of Housing and Urban Development (HUD), where she was a Presidential Management Fellow (PMF) from 2014 to 2016.  The PMF program is a prestigious fellowship created to attract emerging leaders to federal service. During her fellowship, she was selected to spend a six-month detail at the White House Domestic Policy Council's Office of Faith Based and Neighborhood Partnerships (FBNP) at the U.S. Department of Justice, including representing the FBNP office on the Federal Interagency Reentry Council. While on detail to DOJ she also worked on policy initiatives relating to reducing recidivism, addressing racial disparities in our criminal justice system, building the capacity of faith-leaders and facilitating the creation of neighborhood partnerships.  After she completed her fellowship in 2016 she returned to HUD and worked on efforts including developing policies and guidance for HUD's Affirmatively Furthering Fair Housing (AFFH) Rule under the Fair Housing Act, managing a technical assistance portfolio and overseeing several federal grants and contracts. Ms. Baruwa earned a B.S. in criminal justice from Western Carolina University and a J.D. from the University of Tennessee College of Law. During law school she interned for two District Attorney's Offices, in Nashville and Knoxville Tennessee.
Emily Bloomenthal (Research and Policy Fellow)
Emily Bloomenthal is an attorney and policy analyst who joins FJP after serving as a Senior Research Fellow at the Harvard Kennedy School's Student Social Support R&D Lab. In that capacity, she managed research projects evaluating education interventions designed to improve student success by engaging families and other social supports. She previously worked on juvenile justice system reform in Massachusetts at Citizens for Juvenile Justice, where she authored a key report on reducing juvenile detention, worked with experts and the community on strategies that focus on the importance of family involvement, and drafted testimony regarding pending juvenile justice legislation. She has also represented parents and children in child welfare cases through the Children and Family Law Division of Massachusetts' state public defender agency and, during a fellowship at the Education Law Center, worked on impact litigation to advance educational equity. She received a B.A. in psychology from Williams College and a J.D. from New York University School of Law. She is also a volunteer at the South Street Youth Center in Jamaica Plain, MA and dances with several companies in the Boston area.
Kacey Bonner (Director of Communications)
Kacey Bonner brings to FJP a long history of communications strategy and criminal justice expertise with a focus on social impact, equity and inclusive representation. Over the past 18 years, Ms. Bonner has built up a wide array of experiences, moving from teaching in a high school to working with academic and policy experts to leading communications campaigns aimed at developing solutions to intractable social and political problems. She joins FJP after serving as a consultant at RALLY where she worked with clients such as The Ella Baker Center for Human Rights, Community Coalition, and Public Counsel to build new narratives that redefine public safety, promote hard conversations around race and tell compelling stories that bring complex legal issues to life by showing their human impact. Prior to RALLY, Kacey worked with the British Consulate General, Los Angeles to facilitate research partnerships between the United States and the United Kingdom. Previously she served as a high school educator working with underserved student populations in South Los Angeles. She received a B.S. in Biological Sciences from Cornell University. Kacey brings to all her work an invaluable lens that prioritizes justice and amplifies the voices of those who too often go unheard.
Craig Cichy (Chief Operating Administrator)
Craig Cichy comes to FJP with over 20 years of experience in philanthropy, non-profit administration and program management. In 2013, he founded Philanthropy Matters, through which he manages the Social Impact Fund — a fiscal sponsor for charitable programs, many of which are rooted in the entertainment and creative communities. For the past eight years, he has also managed Right Action for Women, an initiative founded by Christina Applegate. Previously, Mr. Cichy served as the Program Officer for the Entertainment Industry Foundation, overseeing a vast portfolio of high-profile philanthropic initiatives totaling $15 million in annual grant making. From 2002-2008, he was the Director of the MAC AIDS Fund, the charitable foundation for MAC Cosmetics. Before entering into the philanthropy world, Mr. Cichy's career focused on large-scale professional and recreational figure skating events, under the direction of legendary sports announcer and Olympic Champion Dick Button. While obtaining his B.A. in Journalism from Ohio State University, he had the opportunity to intern at CNN's Washington, D.C. Bureau during the 1988 presidential election. Mr. Cichy currently volunteers on advisory councils for both the Foundation for the AIDS Monument and the Liberty Hill Foundation.
Sofia Espinoza (Research and Policy Fellow)
Sofia Espinoza joins FJP with a strong commitment to improving criminal justice policy. She previously served as the Managing Director of Special Projects at the UCLA Latino Policy & Politics Initiative (LPPI) where she managed external partnerships and supported the organization's policy and development portfolios. Previously, Sofia was a Monica Salinas Policy Fellow at LPPI where she managed the organization's criminal justice research projects, including an inquiry into California's arrests rates, and led a partnership with LatinoJustice on criminal justice reform and Latinos. Sofia also worked as a Research and Policy Analyst for UCLA's Million Dollar Hoods project where she conducted research on women brought into the justice system. Before graduate school, Sofia worked at A New Way of Life Re-Entry Project, a non-profit that helps formerly incarcerated women access support services in South Los Angeles. In addition, Sofia has federal, state, and local government experience, having interned at the White House in the Office of Vice President Joe Biden, in the Executive Office of California Attorney General under now-Senator Kamala D. Harris, and in the Legislative and External Affairs office of Los Angeles Mayor Eric Garcetti. She also served as an Organizing for America Fellow during President Obama's reelection campaign in 2012. Sofia received her Masters of Public Policy from UCLA's Luskin School of Public Affairs and holds a B.A. in Political Science and Women's Studies from Loyola Marymount University.
Courtney Khademi 

(Research and Policy Fellow)
Courtney Khademi is a former litigation associate with the law firm of O'Melveny & Myers LLP.  Ms. Khademi earned her J.D. from Stanford Law School, where she served as the Co-Editor-in-Chief of the Stanford Journal of Complex Litigation.  She clerked for two District Attorney's Offices, in Santa Clara and Los Angeles Counties.  Ms. Khademi was her law school class's graduation speaker, a semi-finalist with the school's Kirkwood Moot Court Competition, and a regional winner and top-eight national finalist in the Texas Young Lawyers Association's annual National Trial Competition.  Before law school, Ms. Khademi worked as an Account Strategist and Google Analytics specialist with Google, Inc. at its Mountain View headquarters.  She received her B.A. in Political Science from Stanford University.
Marie Lively (Operations Associate)
Marie Lively has over ten years of operations and coordination experience. Ms. Lively has worked in multiple industries including publishing, the arts, and early childhood education, where she served as a pre-school teacher for four years. Her experience as an independent film producer has given her a wide variety of skills that are invaluable in operations. Marie has been a first-hand witness to the non-rehabilitative policies in the justice system, which drives her desire to support FJP. She graduated Summa Cum Laude from Emerson College with a B.A. in Theatre Studies.
Meghan Nayak (Research and Policy Fellow)    
Meghan Nayak comes to FJP after almost seven years as a Staff Attorney at the New Jersey Office of the Public Defender in Ocean County, New Jersey.  As a Staff Attorney, Ms. Nayak litigated in both juvenile and adult court, at times carrying a caseload of over 150 cases.  She has tried bench and jury trials on a wide range of cases from drug possession to vehicular homicide.  During her time as a public defender, Ms. Nayak saw first hand the implementation of New Jersey's bail reform, which saw money bail eliminated in New Jersey.  Ms. Nayak earned her J.D. from Benjamin N. Cardozo School of Law where she was competitively selected to be a law student intern at the Innocence Project Clinic, and later served as a Public Interest Fellow.  While at the Innocence Project, Ms. Nayak investigated and participated in motion work on various applications requesting court ordered DNA testing in cases of possible wrongful conviction.  In addition, she served as Student Legal Counsel at Cardozo's Criminal Defense Clinic, where she represented indigent defendants charged with misdemeanor offenses.  Prior to attending law school, Ms. Nayak obtained a Master of Science in Criminology at the University of Pennsylvania's Jerry Lee Center of Criminology.  Her final statistical research project studied recidivism in gun crimes in Pittsburgh, Pennsylvania.  She received her B.A. in both Sociology and French Literature & Language from New York University.
Scarlet Neath (Research and Policy Fellow)
Scarlet Neath is an experienced researcher and non-profit professional with expertise in criminal justice policy and communications strategy. She previously spent more than three years at the Vera Institute of Justice, where she worked on criminal justice policy and research endeavors and managed media relations for projects across the organization. As part of her work with Vera, she also was involved with enhancing the visibility of the work of the MacArthur Foundation's Safety and Justice Challenge. Ms. Neath has written on a wide range of topics including about justice-system responses to the opioid crisis, and on women's issues for various magazines including The Atlantic. Before moving into the criminal justice field, she worked as an editorial assistant in the political science division of Palgrave Macmillan, a publishing house. She has also served as a mentor for Hour Children and as an emerging philanthropist for the Women's Prison Association. She holds a B.A. with high honors from the University of Texas at Austin and a Master of Public Policy with distinction from the University of Edinburgh in Scotland.
Taylor Phares (Research and Policy Fellow)
Taylor Phares comes to FJP from the D.C. office of Paul, Weiss, Rifkind, Wharton & Garrison LLP, where she was a litigation associate with a practice that included matters ranging from antitrust to products liability. While at Paul, Weiss, Ms. Phares worked in partnership with the Wisconsin Innocence Project on a post-conviction relief case focused on challenging flawed "shaken baby syndrome" evidence. She received her B.A. in Political Science from Washington State University and her J.D. from George Washington University School of Law, where she was an Articles Editor of the George Washington Law Review. During law school Ms. Phares interned for the U.S. Attorney's Office for the District of Columbia and the Asotin County (WA) Prosecutor's Office in Eastern Washington. Before law school, she interned for Senator Patty Murray (D-WA) and worked as a paralegal at National Public Radio, Inc. She is also a member of the Women in Politics committee of the Women's Bar Association of D.C.
Greg Srolestar (Director of Technical Assistance)
Greg Srolestar is a program evaluator and policy analyst who focuses on the interconnected challenges facing youth, including the justice system, educational barriers, the child welfare system, mental health, housing instability, and other impediments to success. He has written about topics ranging from crossover youth to the free provision of glasses in schools, spoken with varied audiences about the child welfare system, and appeared on public radio to discuss the need for specialized foster care families. His most recent project, funded by the Annie E. Casey Foundation and Jim Casey Youth Opportunity Initiative, centers on the expansion of the federal Earned Income Tax Credit to current and former foster youth ages 18 to 25. He holds a Master's Degree in Public Policy from UCLA, a B.A. from Vassar College, and is a proud native Angelino committed to making change in his community.
Research and Technical Assistance Partners (Center for Court Innovation)
John Butler (FJP Director of Research and Outreach)
John Butler provides consulting services to jurisdictions around the country, including assistance provided under the Problem-Solving Justice Initiative of the Bureau of Justice Assistance at the U.S. Department of Justice. He also helps to plan and coordinate regional and national training events on topics related to problem-solving justice. Prior to joining the Center, Mr. Butler clerked on the District Court of New Jersey, worked as a researcher for the Stanford Criminal Justice Center, and worked for a youth development non-profit in Newark, NJ. He holds a bachelor's degree in American Studies from Brown University, a Masters in Comparative Politics from the London School of Economics and a J.D. from Stanford Law School. He is the President of the Board of BioBus, Inc. and a Trustee at Frost Valley, YMCA, two education non-profits in the New York metropolitan area.
Kiara Grant (FJP Administrative Associate)
Kiara Grant graduated from SUNY Buffalo State with a B.A. in Psychology, where she conducted an independent study into the relationship between socioeconomic status and college readiness. In 2008-2009, she was a member of the Center for Court Innovation's Youth Justice Board, and her cohort laid the foundation for the following year's "I Got Arrested! Now What?" comic book (now distributed to all juvenile arrestees in New York City) by recommending that youth needed more tools to navigate the juvenile justice system. Ms. Grant developed her passion for justice reform through her experience growing up in a low-income community in the Bronx, where promoting trust in the justice system is an ongoing challenge. 
Liz Komar (FJP Director of Innovations and Site Learning)
Liz Komar served as an Assistant District Attorney in the Kings County (Brooklyn, NY) District Attorney's Office, where she was assigned to a trial unit as well as the unique and innovative Red Hook Community Justice Center.  In her capacity as an ADA at the Red Hook Community Justice Center, Ms. Komar became familiar with strategies that promote alternative dispositions and initiatives to build community trust.  Prior to that, Ms. Komar was an Attorney Advisor in the Executive Office of Immigration Review through the U.S. Department of Justice Honors Program, where her work included assessing the immigration consequences of criminal convictions. Ms. Komar also served on the Civil Rights Committee of the New York City Bar Association from 2014 to 2017. Ms. Komar graduated magna cum laude from Brooklyn Law School. During law school, she interned at the U.S. Department of Education's Office for Civil Rights, the Criminal Division of the U.S. Attorney's Office for the Southern District of New York, the Manhattan District Attorney's Office, the New York State Attorney General's Office, and in the chambers of the Hon. Joseph F. Bianco of the Eastern District of New York.  Ms. Komar holds a B.A. in Peace, War, and Defense from the University of North Carolina at Chapel Hill. 
Julius Lang (Senior Advisor, Center for Court Innovation)
Julius Lang oversees consulting services — including workshops, site visits, and in-person consulting — for jurisdictions around the nation and internationally. He has worked for over a decade providing expert assistance to prosecutors and other justice practitioners, including under "Smart Prosecution," Community Prosecution, and High-Performance Prosecution national initiatives. Mr. Lang currently spearheads the Problem-Solving Justice Initiative, with support from the Bureau of Justice Assistance at the U.S. Department of Justice to promote the wider use of problem-solving practices to reduce crime and incarceration while strengthening public trust in justice. In addition, he oversees the Center's role as site coordinator and technical assistance provider for the Minority Youth Violence Prevention initiative, a joint effort of the U.S. Department of Justice's Community Oriented Policing Services (COPS) Office and the U.S. Department of Health and Human Services' Office of Minority Heath. Previously, Mr. Lang served as the coordinator of the Midtown Community Court — the Center's first demonstration project — in Manhattan's Times Square neighborhood.
Hannah Raskin-Gross (FJP Program Manager)
Hannah Raskin-Gross is a Program Manager at Fair and Just Prosecution and the Center for Court Innovation. Prior to joining FJP and the Center for Court Innovation, Ms. Raskin-Gross spent six summers serving youth at Frost Valley YMCA, where she was a unit leader and director. She is also a dedicated volunteer for Congenital Hyperinsulinism International, a patient-advocacy organization serving children and adults with a rare genetic condition. Ms. Raskin-Gross holds a bachelor's degree from Washington University in St. Louis, where she studied Psychology, Spanish and Public Health.
Research and Technical Assistance Partners (Brennan Center for Justice)
Lauren-Brooke Eisen (FJP Training and Curriculum Advisor/Brennan Center Senior Fellow)
Lauren-Brooke Eisen is a Senior Fellow in the Brennan Center's Justice Program where she focuses on improving the criminal justice process through legal reforms. Ms. Eisen specifically focuses on financial and behavioral incentives that affect the justice system and how prosecutors can play a greater role in creating a more fair and just legal system. Previously she was a Senior Program Associate at the Vera Institute of Justice in the Center on Sentencing and Corrections where she worked on policies that aimed to improve public safety while reducing prison populations. Ms. Eisen also served as an Assistant District Attorney in New York City where she prosecuted a wide range of misdemeanor and felony cases, and served in the Appeals, Criminal Court, and Sex Crimes Special Victims Bureaus. Before entering law school, she worked as a beat reporter for a daily newspaper in Laredo, Texas covering criminal justice issues. Ms. Eisen has taught an undergraduate seminar on mass incarceration at Yale, currently serves as an adjunct instructor at the John Jay College of Criminal Justice and supervises NYU Law students who participate in the Brennan Center Public Policy Advocacy Clinic. Ms. Eisen is also the author of Inside Private Prisons: An American Dilemma in the Age of Mass Incarceration (Columbia University Press, 2017). She holds an AB from Princeton University and a JD from the Georgetown University Law Center.
Research and Policy Consultants
Lindsay Gilchrist
Lindsay Gilchrist is a respected consultant who provides expertise in policy development and communications support to non-profit organizations, foundations and policy-makers. She works with international non-profits such as PATH, Management Sciences for Health and Save the Children; domestic organizations such as the Annie E. Casey Foundation and the Center for Policy Research on Aging at UCLA. Ms. Gilchrist previously worked for the U.S. House of Representatives' Subcommittee on Africa and Global Health. As a Congressional staff member, she advised Subcommittee Chairman Donald Payne on global health, security and humanitarian issues in Africa. In addition, she collaborated with the Foreign Affairs Committee staff on the successful passage of significant legislation and organized a Congressional hearing on the status of the President's Emergency Plan for AIDS Relief (PEPFAR). Ms. Gilchrist also worked as a Special Assistant to Senator Edward M. Kennedy, providing recommendations for legislative and communications issues. While working for Senator Kennedy, she played a role in several critical pieces of legislation: the Iraqi Refugee Bill, the Lilly Ledbetter Fair Pay Act, the Edward M. Kennedy Serve America Act and healthcare reform. Lindsay was born and raised in Denver, Colorado, and she holds a Bachelor of the Arts in Political Science and Spanish from the University of San Diego and a Master of Public Policy from UCLA.
Ron LeGrand
Ron LeGrand spent two decades in federal service – four years as a Special Agent with the Drug Enforcement Administration, five years as a Special Narcotics Prosecutor with the U.S. Department of Justice, Criminal Division, Narcotics & Dangerous Drugs Section, and 10 years as a Congressional staffer, including as Counsel to the U.S. House of Representatives' Select Committee on Narcotics and Dangerous Drugs, Chief Investigator and Counsel with the Senate Judiciary Committee, and Counsel to the House Judiciary Committee. While serving as Counsel to the House Judiciary Committee, he also served as lead Democratic Counsel on the Violence Against Women Reauthorization Act of 2013, and as lead Democratic Counsel on the House Committee on the Judiciary's Over-criminalization Task Force which provided the basis for the introduction of the Safe, Accountable, Fair, Effective (SAFE) Justice Reinvestment Act of 2015 and much of the criminal justice reform legislation that has been considered in House of Representatives in recent years. He has also served as Chief Diversity Officer for AARP and Nabisco Foods and Vice President for Public Policy for the National Network to End Domestic Violence. Mr. LeGrand has authored articles, presented, and currently provides consulting, on issues including gender-based violence, legislative affairs, and criminal justice reform to groups including the Alabama Coalition Against Domestic Violence, the District of Columbia Coalition Against Domestic Violence, and Ujima, the National Center on Violence Against Women in the Black Community. He received his J.D. from Boston College Law School and his B.A. from Boston College.
Andrew Schwarm
Andrew Schwarm is a management consultant who focuses on the use of data and management practices to improve performance and help organizations achieve their strategic objectives. Prior to joining the FJP team, Mr. Schwarm served as an Associate Principal for the Civic Consulting Alliance, a social impact consulting firm in Chicago that builds pro bono teams of business experts, government leaders, and staff to help make Chicago more livable and globally competitive. At Civic Consulting, Mr. Schwarm led strategy and operations projects in the criminal justice space designed to reduce over-reliance on detention and make the city safer and also worked on transition and organizational support for newly elected State's Attorney Kim Foxx. He joined Civic Consulting from Cook County (Illinois) government where he led the county's performance management program. Mr. Schwarm holds an MSc from the London School of Economics and Political Science and a B.A. from the College of William and Mary. He is currently working towards an M.B.A at the Chicago Booth School of Business.
Research and Policy Interns
Jaclyn Kurin
Jaclyn Kurin is an LLM student at UCLA, where she plans to concentrate on prison reform issues. Previously, she was a litigation law clerk at The Employment Law Group P.C. where she assisted clients with their civil rights claims. Jaclyn gained exposure to the criminal justice system while interning at the State's Attorney's Office and the Office of the Public Defender in Rockville, Maryland. She has served as a volunteer for the Mid-Atlantic Innocence Project and the Offender Aid Restoration organization — where she taught classes to people incarcerated in the Arlington County Detention Center. Ms. Kurin earned her J.D. at George Mason University School of Law where she served as an editor of the Civil Rights Law Journal. She obtained a Master's degree in Advocacy Journalism from Georgetown University, and her B.A. in Philosophy and International Relations from Randolph-Macon Woman's College. She has authored seven law journal articles, covering such topics as prosecutorial and police misconduct, prisoner litigation, diversion, and other criminal justice issues.