Information and Resources
FJP Young Adult Justice Brief
Young adults are a distinct developmental group with unique needs and challenges and the period from 18 to 24 is a critical window of opportunity for lasting change that shouldn't be squandered. This FJP "Issues at a Glance" brief offers models of reform from across the country and recommendations to help prosecutors implement proven, compassionate approaches that give young people the support they need to be productive members of our communities.
FJP Trauma-Informed Juvenile Justice Brief
Drawing on research findings that show trauma and toxic stress harm juvenile and young adult brain development, this FJP "Issues at a Glance" brief offers recommendations for incorporating trauma-informed practices into a prosecutor's office. Tools for prosecutors include changing office practices to avoid re-traumatization of youth, partnering with treatment service providers, and reducing secondary traumatic stress for office staff.
Speaking Out
Massachusetts Prosecutors Urge Policymakers to Raise the Age of Juvenile Jurisdiction
As communities increasingly push for new approaches to youth justice, Massachusetts District Attorneys Andrea Harrington (Berkshire County), Rachael Rollins (Suffolk County), and David Sullivan (Franklin/Hampshire County) called upon state policymakers to build on the progress of past reforms and raise the age at which youth can be charged as juveniles from 18 to 21. Noting extensive research, proven approaches from other countries such as Germany, and concerning racial disparities, these elected prosecutors offered their support for moving toward a strategy that improves outcomes and equity for emerging adults, while also promoting public safety. Read the release.
"[T]he juvenile justice system provides a better pathway forward by looking at youth more holistically in the context of their family, school and community."
— Andrea Harrington, District Attorney, Berkshire County, MA
"Germany's Better Path on Emerging-adults"
Shifting the focus of the justice system from harsh punishment to prevention and rehabilitation makes communities safer, and no population is more critical to this effort than our young people. In a Boston Globe op-ed, Suffolk County District Attorney Rachael Rollins and FJP Executive director Miriam Krinsky discuss the lessons Germany offers about how to rethink our approach to young adult justice and the importance of models and strategies grounded in compassion and equity.
"Almost 20 years into the 21st century, it is time for Massachusetts — and this nation — to treat its young people with the compassion that Germany embraced in the middle of the last century."
Legal Experts Rally Behind California Law to Keep More Kids Out of the Adult Justice System
Over 100 legal scholars from 18 law schools in California joined in a white paper supporting the constitutionality of a new state law that prevents children below the age of 16 from being prosecuted or sentenced in the adult criminal system. As the white paper argues, these sensible reforms are not only constitutional, but also based on what over two decades of brain development research has demonstrated. Children aged 14 and 15 are kids and should be treated as such – not just because it's the right thing to do, but because it is the best way to promote long term public safety.
"Keeping youth in the juvenile justice system means safer communities."
— UNIVERSITY OF CALIFORNIA, BERKELEY SCHOOL OF LAW DEAN ERWIN CHEMERINSKY
"Science—and the Law—Says Don't Try Juveniles as Adults"
Recognition of youth development and young people's tremendous capacity for change is a simple starting point that has failed to be consistently applied for children whose lives are touched by the criminal justice system. Harsh punitive practices deny far too many children the opportunity for rehabilitation and in the long run undermine public safety. In a San Francisco Chronicle op-ed, FJP Executive Director Miriam Krinsky, former East Palo Alto Police Chief Ron Davis and former Orange County Senior Deputy District Attorney Brian Gurwitz weigh in on California's important juvenile justice reforms that prevent youth below the age of 16 from being prosecuted in the adult justice system.
"Treat kids like kids. It's not only good common sense, but good public policy."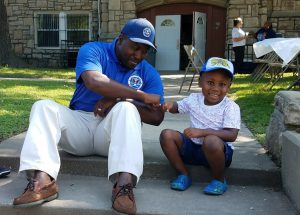 "Why Are We Sentencing Juveniles To Die In Prison? The Supreme Court Dropped the Ball."
In this op-ed in USA Today, D.C. Attorney General Karl Racine, Director of the Center for Juvenile Justice Reform at Georgetown University Shay Bilchik and FJP Executive Director Miriam Krinsky discuss the need for prosecutors to embrace the latest research on children and young adults who come into contact with the justice system and implement fair, evidence-based, and compassionate policies that give young people a second chance.
"Our Work to Reform the Juvenile Justice System Is Not Yet Complete"
District of Columbia Attorney General Karl Racine, Fair and Just Prosecution Executive Director Miriam Krinsky and Campaign for Youth Justice Chief Executive Officer Marcy Mistrett recount recent reductions in juvenile crime and incarceration rates driven by the implementation of smart-on-crime strategies and also identify the many areas where changes are still needed. Read more here.
"Three Ways We Can Help the D.C. Children Who Live in Fear"
District of Columbia Attorney General Karl Racine argues for a city-wide, comprehensive strategy to deal with child and youth trauma. Read more here.
Examples of Innovation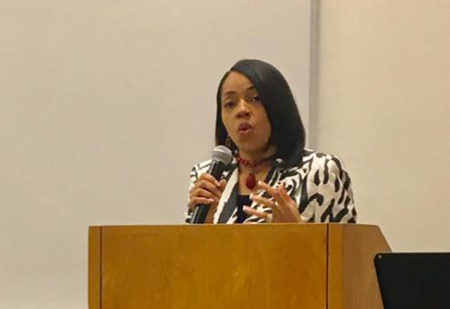 Orlando Project No/No
9th Judicial Circuit (Orlando, FL) State Attorney Aramis Ayala's office has instituted a policy whereby juveniles who are either not charged with a crime or referred to and complete diversion are spared a court record. Read more here.
"Hillsborough to Expand Civil Citation Program for Juveniles"
13th Judicial Circuit (Tampa, FL) Florida State Attorney Andrew Warren introduced a civil citation diversion program for juveniles with misdemeanor offenses. Read more here.
Denver District Attorney Beth McCann Creates Juvenile Unit
Denver (CO) District Attorney Beth McCann announced a new Juvenile Unit as part of a broader focus on juvenile issues and diversion programs. Juvenile Unit deputies will have three year assignments and the chief deputy will have a five year assignment in an effort to bring about continuity and leadership in this important area. Read more here. 
Reducing Juvenile Arrests
4th Judicial Circuit (Jacksonville, FL) State Attorney Melissa Nelson implemented a juvenile diversion program for children arrested in her community. Read more here.