Information and Resources
FJP Trauma-Informed Juvenile Justice Brief
Drawing on research findings that show trauma and toxic stress harm juvenile and young adult brain development, this FJP "Issues at a Glance" brief offers recommendations for incorporating trauma-informed practices into a prosecutor's office. Tools for prosecutors include changing office practices to avoid re-traumatization of youth, partnering with treatment service providers, and reducing secondary traumatic stress for office staff.
Speaking Out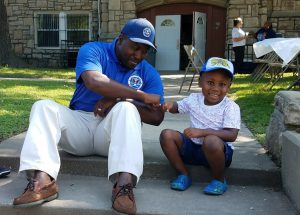 "Why Are We Sentencing Juveniles To Die In Prison? The Supreme Court Dropped the Ball."
In this op-ed in USA Today, D.C. Attorney General Karl Racine, Director of the Center for Juvenile Justice Reform at Georgetown University Shay Bilchik and FJP Executive Director Miriam Krinsky discuss the need for prosecutors to embrace the latest research on children and young adults who come into contact with the justice system and implement fair, evidence-based, and compassionate policies that give young people a second chance.
"Our Work to Reform the Juvenile Justice System Is Not Yet Complete"
District of Columbia Attorney General Karl Racine, Fair and Just Prosecution Executive Director Miriam Krinsky and Campaign for Youth Justice Chief Executive Officer Marcy Mistrett recount recent reductions in juvenile crime and incarceration rates driven by the implementation of smart-on-crime strategies and also identify the many areas where changes are still needed. Read more here.
"Three Ways We Can Help the D.C. Children Who Live in Fear"
District of Columbia Attorney General Karl Racine argues for a city-wide, comprehensive strategy to deal with child and youth trauma. Read more here.
Examples of Innovation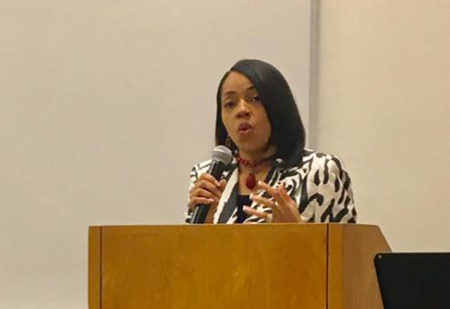 Orlando Project No/No
9th Judicial Circuit (Orlando, FL) State Attorney Aramis Ayala's office has instituted a policy whereby juveniles who are either not charged with a crime or referred to and complete diversion are spared a court record. Read more here.
"Hillsborough to Expand Civil Citation Program for Juveniles"
13th Judicial Circuit (Tampa, FL) Florida State Attorney Andrew Warren introduced a civil citation diversion program for juveniles with misdemeanor offenses. Read more here.
Denver District Attorney Beth McCann Creates Juvenile Unit
Denver (CO) District Attorney Beth McCann announced a new Juvenile Unit as part of a broader focus on juvenile issues and diversion programs. Juvenile Unit deputies will have three year assignments and the chief deputy will have a five year assignment in an effort to bring about continuity and leadership in this important area. Read more here. 
Reducing Juvenile Arrests
4th Judicial Circuit (Jacksonville, FL) State Attorney Melissa Nelson implemented a juvenile diversion program for children arrested in her community. Read more here.