Information and Resources
21 Principles for the 21st Century Prosecutor
Fair and Just Prosecution (FJP) – in partnership with Yale Law School Senior Research Scholar Emily Bazelon, The Justice Collaborative and Brennan Center for Justice – coauthored 21 Principles for the 21st Century Prosecutor, a blueprint for elected prosecutors seeking to move away from past incarceration-based approaches and advance new pathways that promote equity, compassion and prevention-oriented responses within the criminal justice system. 21 Principles for the 21st Century Prosecutor offers concrete steps prosecutors can take to reduce incarceration, increase equity and fairness, and make communities safer and healthier.
FJP Bail Reform Brief
Local prosecutors can help make communities safer and the justice system fairer by supporting the elimination of a money bail system, which penalizes defendants who cannot afford to post bond. Prosecutors should, instead, support a presumption of release where individuals present no risk of flight or danger to the community. This FJP "Issues at a Glance" brief discusses the prosecutor's role in reforming the money bail system to reduce pretrial incarceration and its potentially counterproductive effect on public safety and recidivism.
FJP Marijuana Policy Reform Brief
Prosecutors can help reduce overly punitive responses to marijuana and other drug charges. This FJP "Issues at a Glance" brief discusses the prosecutor's role in marijuana policy reform and provides guidance to prosecutors considering approaches that promote a more equitable justice system, save resources and avoid criminalizing individuals struggling with drug addiction. The brief includes recommendations for prosecutors' offices based on the wide spectrum of approaches in place around the nation — from cite-and-release programs to the legalization of marijuana.
For other FJP "Issues at a Glance" Briefs, click here.
Speaking Out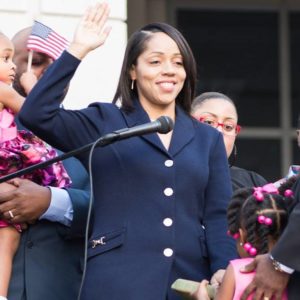 "There's a Wave of New Prosecutors. And They Mean Justice."
In a New York Times op-ed, New York Times Magazine staff writer Emily Bazelon and FJP Executive Director Miriam Krinsky discuss the growing wave of reform-minded elected prosecutors, as well as 21 Principles for the 21st Century Prosecutor.
"Fairness and safety aren't a tradeoff. They complement each other. This new corps of prosecutors can lead the way toward doing more justice with more mercy." 

— FJP EXECUTIVE DIRECTOR MIRIAM KRINSKY AND NEW YORK TIMES MAGAZINE STAFF WRITER EMILY BAZELON
"Prosecutive Winds Of Change"
King County (Seattle, WA) Prosecuting Attorney Dan Satterberg and FJP Executive Director Miriam Krinsky underscore the important role of prosecutors in promoting a sensible and fair justice system and describe how newly elected local prosecutors are pushing the criminal justice system away from "tough on crime" attitudes and toward new prevention-oriented thinking. Read more here.
"These district attorneys realize what the last 30 years of criminal justice practice has revealed: harsh sentences do not deter crime, and instead, disproportionately impact the poor and people of color."
"Against the Trump Tide"
Profiles recently elected prosecutors including Kim Foxx, Kim Ogg, Beth McCann, and Melissa Nelson who campaigned on less punitive approaches and highlights policy changes they are implementing. Read more here.
"Law and the New Order: A Fresh Wave of District Attorneys is Redefining Justice"
Looks at reforms in prosecution and highlights new policies Harris County (Houston, TX) District Attorney Kim Ogg is implementing, as well as new thinking by DAs Mark Gonzalez in Corpus Christi, Texas and Beth McCann in Denver, Colorado. Read more here.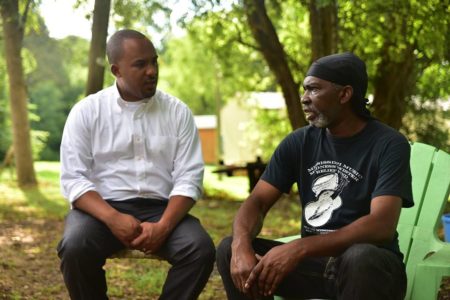 "Prosecutors Take On the Department of Justice"
Interview with 16th Circuit Court (MS) District Attorney Scott Colom, among others, that touches on the letter prosecutive leaders sent to Attorney General Jeff Sessions, the "collateral damage" of harsh charging and tough sentencing policies, and concerns with mandatory minimums. Colom stresses the need for rehabilitation over incarceration for those struggling with substance use disorders and notes that it takes "more courage" and work to be smart on crime. Read more here.
"Meet a New Breed of Prosecutor"
This in-depth story discusses how recently elected prosecutors are bringing new thinking to the field, with a focus on Nueces County (Corpus Christi, TX) District Attorney Mark Gonzalez. Read more here.
Examples of Innovation
Hear From King County (Seattle, WA) Prosecuting Attorney Dan Satterberg As He Discusses New Ways To Think About Our Criminal Justice System
"Not all of society's most complicated issues can be solved in a courtroom or with a prison cell."
— King County (Seattle, WA) Prosecuting Attorney Dan Satterberg