Information and Resources
FJP Immigration Brief
Federal immigration law imposes additional — often severe — penalties when a noncitizen receives a criminal conviction, and federal immigration enforcement practices can have a chilling effect on crime reporting and victim engagement. This FJP "Issues at a Glance" brief discusses the prosecutor's role in addressing federal immigration consequences and advancing strategies aimed at preserving community trust and ensuring a justice system grounded in equity and compassion.
Prosecutors and Law Enforcement Leaders Amicus Brief in Chicago v. Sessions Litigation – Pushing Back Against Local Entanglement in Federal Immigration Enforcement
Twenty three prominent elected prosecutors and law enforcement leaders filed a brief challenging federal grant conditions that seek to involve local law enforcement in immigration enforcement duties. Read the press release here and the Amicus Brief here.
Speaking Out
"For a New Breed of Prosecutors, Justice Sometimes Entails a Second Chance"
People seeking to turn their lives around should not be forever defined by the worst thing they have done. King County (Seattle, WA) District Attorney Dan Satterberg speaks out about pursuing clemency for people with long criminal sentences imposed under Washington's three strikes laws and Wyandotte County (Kansas City, KS) District Attorney Mark Dupree talks about the importance of second chances. Read more here.
Addressing Immigration Issues
A group of California elected prosecutors wrote Attorney General Sessions objecting to immigration arrests in and around California courthouses. Read more here.
Denver officials, including Denver (CO) District Attorney Beth McCann, wrote to U.S Immigration and Customs Enforcement requesting that ICE avoid enforcement activities at sensitive locations including courts and schools. Read more here.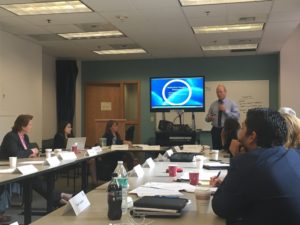 "Crackdown on Immigrants Undermines Public Safety"
King County (Seattle, WA) Prosecuting Attorney Dan Satterberg writes about how invasive immigration enforcement erodes trust between communities and the police and prosecutors that serve them. Read more here.
"Prosecutors Protect Immigrants from Deportation for Minor Crimes"
NPR interviews Brooklyn (NY) Acting District Attorney Eric Gonzalez about his policy on prosecuting immigrants for misdemeanors and his reaction to AG Sessions' directive to federal prosecutors. Listen here.
"Boulder's Strategies To Protect Immigrants From Fraud Could Go Statewide"
In an NPR interview, Boulder County (CO) District Attorney Stan Garnett discusses his efforts to protect immigrants from fraud and victimization. Listen here.
Examples of Innovation
Albany Clean Slate Programs
Albany County (NY) District Attorney David Soares launched a series of programs providing diversion, re-entry services, and expungement for eligible youth with felony convictions. Read more here.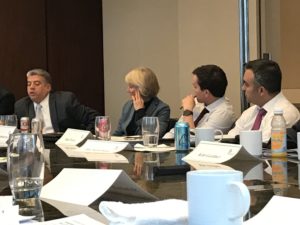 Addressing Immigration Consequences
Brooklyn (NY) Acting District Attorney Eric Gonzalez announced that deputies will take into account immigration consequences for noncitizens when selecting charges; Brooklyn office also hired immigration advocates. Read more here and here.
Policy changes by Brooklyn (NY) Acting District Attorney Eric Gonzalez, Santa Clara County (San Jose, CA) District Attorney Jeff Rosen, and Baltimore City (MD) State's Attorney Marilyn Mosby account for how low-level convictions may impact an individual's risk of deportation. Read more here.
Rehabilitation
San Francisco (CA) District Attorney George Gascón talks about how the justice system often misses the mark when it comes to rehabilitation and how his office is working to change that through engagement with incarcerated individuals. Read more here.
Dismissing Old Warrants
Acting Brooklyn District Attorney Eric Gonzalez joined other New York prosecutors in dismissing nearly 700,000 warrants for low-level offenses. Read more here.