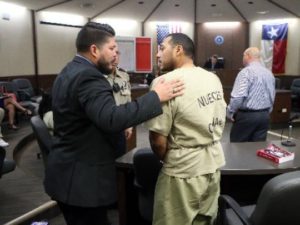 Information and Resources
FJP Discovery Brief
Discovery practices have a profound effect on ensuring fair case outcomes, expeditious resolution of cases, enhanced police accountability, and compliance with constitutional mandates. This FJP "Issues at a Glance" brief outlines how prosecution and defense alike benefit from open and early discovery. The brief offers a range of tools — from simple checklists to electronic Brady databases, to supervision and random audits — to ensure prosecutors share all relevant information in a timely and efficient manner, ultimately improving trust and accountability in the justice system.
"I want the defense to have everything I have."
— Milwaukee county (WI) District Attorney John Chisholm
FJP Conviction Integrity Brief
Effective "Conviction Integrity Units" (CIUs) and other internal accountability mechanisms are a key part not only of reviewing potentially wrongful convictions, but also of learning from past errors and reducing the likelihood of future problems. This FJP "Issues at a Glance" brief addresses how prosecutors can improve office culture, strengthen community trust, and achieve the highest possible integrity in case outcomes by creating effective CIUs and implementing other policies that enhance transparency and accountability.
"Conviction Integrity Units Revisited"
Barry Scheck of The Innocence Project describes key theoretical and practical considerations, and best practices, associated with creating a Conviction Integrity Unit. Read more here.
"History has shown that when folks get in office and try to pursue convictions rather than justice, mistakes are made. Wrong people are prosecuted."
— Wyandotte County (Kansas City, KS) District Attorney Mark Dupree
Report on Conviction Integrity Review
The University of Pennsylvania Quattrone Center provides recommendations on practices for establishing Conviction Integrity Units. Read more here.
Speaking Out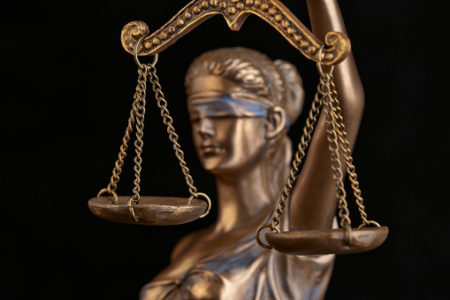 "Wrongful Convictions Are Disturbingly Common, and Prosecutors Have Duty To Fix Injustice"
Prosecutors have a duty to investigate and correct miscarriages of justice. In a USA Today op-ed, FJP Executive Director Miriam Krinsky shares how shockingly common wrongful convictions are and why we need a mechanism to address claims of innocence and remedy cases where the integrity of the process has been compromised. Additionally, she recounts the human toll of wrongful convictions, lessons learned from these cases, and the vital importance of conviction review units as a vehicle for change.
"
Promoting Integrity in Conviction Integrity Review"
FJP Executive Director Miriam Krinsky writes about a unique convening event hosted by FJP in partnership with the Innocence Project, Penn Law's Quattrone Center for the Fair Administration of Justice, Witness to Innocence, and NYU's Center on the Administration of Criminal Law, where elected prosecutors came together to discuss best practices for promoting accountability and for the design of conviction integrity and review units. These units are designed to address and investigate innocence claims and should also seek to proactively guard against future improper convictions. Click here to read more. 
"Conviction integrity units should not just aim to redress wrongful convictions; they should also seek to establish and maintain the confidence of their communities in the integrity of the justice system. To do so certainly requires unlocking a cell door and erasing a record when an injustice has occurred. Yet it also requires the courage to assess and address system weaknesses and practices."
— Fair and Just Prosecution Executive Director Miriam Krinsky
Importance and Implications of Prosecutorial Discretion and Independence
Washington Post op-ed in which Denver (CO) District Attorney Beth McCann, District of Columbia Attorney General Karl Racine, and FJP Executive Director Miriam Krinsky underscore the importance and implications of prosecutorial discretion and independence.
"Chisholm, Gossett: Law Enforcement Needs Better Data"
Milwaukee (WI) District Attorney John Chisholm and Winnebago County (WI) District Attorney Christian Gossett identify the value of data and analytics in prosecution and the work of Measures for Justice in obtaining that data. Read more here.
Examples of Innovation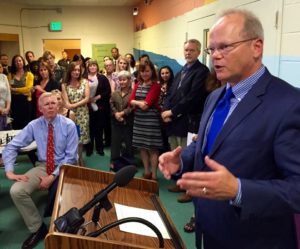 King County Brady Committee Protocol
This document put out by the King County (Seattle, WA) Prosecuting Attorney's Office sets forth an office-wide Brady Protocol, specifying practices for disclosure of evidence.