Roy L. Austin, Jr.
Mr. Austin began his career as an Honors Trial Attorney with the Criminal Section of the Civil Rights Division of the Department of Justice, investigating and prosecuting hate crime and police brutality cases around the country. In 2000, he joined Keker & Van Nest LLP in San Francisco as an associate working on complex civil and white-collar criminal cases, including a successful pro-bono civil lawsuit aimed at preventing racial profiling by the California Highway Patrol. In 2002, he joined the U.S. Attorney's Office for the District of Columbia where he prosecuted domestic violence, adult and child sexual assault, human trafficking, homicide and fraud and public corruption cases. He left in 2007 to become a partner at McDermott, Will & Emery. In 2009, Mr. Austin returned to the D.C. U.S. Attorney's Office as a Senior AUSA and Coordinator of the D.C. Human Trafficking Task Force.
In January 2010, Mr. Austin was appointed Deputy Assistant Attorney General of the DOJ's Civil Rights Division, where he supervised the Criminal Section and the Special Litigation Section's law enforcement portfolio.  In March 2014, Mr. Austin joined the White House Domestic Policy Council as Deputy Assistant to the President for the Office of Urban Affairs, Justice and Opportunity. In that position, Mr. Austin co-authored a report on Big Data and Civil Rights, worked with the President's Task Force on 21st Century Policing, helped develop the Police Data Initiative, worked on the expansion of reentry assistance, and was a member of President Obama's My Brother's Keeper Task Force.
Mr. Austin received his B.A. from Yale University and his J.D. from The University of Chicago.
Justice Bobbe J. Bridge (ret.)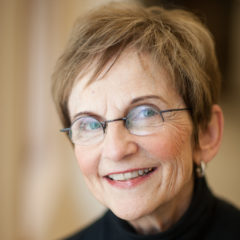 Justice Bobbe J. Bridge (ret.) is the Founding President and CEO of the Center for Children & Youth Justice, a nonprofit organization she created in 2006 to reform Washington State's child welfare and juvenile justice systems. She served on the Washington State Supreme Court from 2000 to 2008 and on the King County Superior Court from 1990 to 2000, where she was Chief Juvenile Court Judge for three years. She continues to chair the Washington State Supreme Court Commission on Children in Foster Care.
Before joining the bench, Justice Bridge was the first female partner at the Seattle law firm of Garvey Schubert Barer. She has been honored with numerous awards for her civic involvement, philanthropy, and service to children and youth.
Justice Bridge received her B.A., magna cum laude, Phi Beta Kappa, from the University of Washington and earned her M.A. and Ph.C. in Political Science at the University of Michigan, and her J.D. from the University of Washington School of Law.
Chloe Cockburn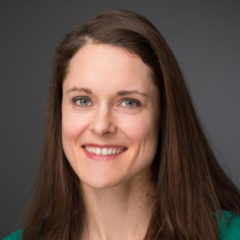 Chloe Cockburn leads the Open Philanthropy Project's strategy for investing in criminal justice policy and practice reforms to substantially reduce incarceration while maintaining public safety. Prior to joining Open Philanthropy, Ms. Cockburn oversaw state policy reform work for the American Civil Liberties Union's Campaign to End Mass Incarceration.
Previously, Ms. Cockburn worked with the Vera Institute and the civil rights law firm of Neufeld, Scheck and Brustin, and clerked for Judge Charles P. Sifton of the Eastern District of New York.
Ms. Cockburn graduated from Harvard University with a B.A. in Classics and Visual Art and has a J.D. from Harvard Law School.
Channing D. Phillips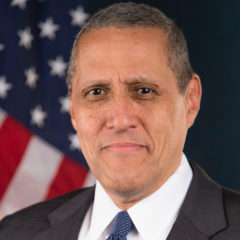 Mr. Phillips is the former United States Attorney for the District of Columbia, having served between October 2015 and September 2017. Prior to his appointment as United States Attorney, Mr. Phillips served as Senior Counselor to the Attorney General and Deputy Associate Attorney General for Diversity Management for the United States Department of Justice (DOJ) during the Obama Administration. Between 1994 and 2010, Mr. Phillips served as an Assistant United States Attorney for the District of Columbia, where he prosecuted violent crime, narcotics, and gun cases.
Mr. Phillips also held a number of managerial positions, including Acting United States Attorney, Principal Assistant United States Attorney, Chief of Staff, and Special Counsel. He began his career with DOJ as a Trial Attorney in the Organized Crime and Racketeering Section in 1990. From 1987 to 1990, Mr. Phillips clerked for the Honorable Shellie F. Bowers, Associate Judge of the Superior Court of the District of Columbia. He began his legal career in 1986 with the civil rights law firm of Charles Morgan Associates in Washington, D.C.
Mr. Phillips received his J. D. from the Howard University School of Law and his undergraduate degree from the University of Virginia.
Attorney General Karl A. Racine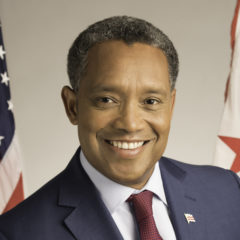 Attorney General Karl A. Racine is the first elected Attorney General for the District of Columbia. As Attorney General, Mr. Racine has prioritized data-driven juvenile justice reform, consumer protection efforts aimed at assisting the District's most vulnerable residents, measures to advance democracy and safeguard public integrity, and legal actions to protect affordable housing in communities across the District.
Since taking office in 2015, Attorney General Racine has helped to end mandatory shackling of juveniles and developed increased options for the rehabilitation of low-risk juvenile offenders. Mr. Racine also established a standalone Office of Consumer Protection focused on outreach, education, and legal actions to protect consumers against corporate wrongdoers.
AG Racine has broad and deep legal experience, with a career that spans volunteering as a law student in a clinic supporting migrant farm workers' rights, representing indigent defendants through the Washington D.C. Public Defender Service, serving as Associate White House Counsel for President Bill Clinton, as well as practicing white-collar and commercial litigation with leading law firms. AG Racine was the first African-American managing partner of a top-100 US law firm, Venable LLP, and has also served on the District of Columbia's Judicial Nomination Commission.
Mr. Racine earned his bachelor's degree at the University of Pennsylvania and his law degree from the University of Virginia School of Law.
Dan Satterberg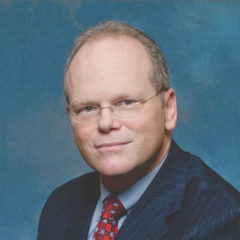 Dan Satterberg was first elected to lead the King County (Seattle, WA) Prosecuting Attorney's Office (KCPAO) in November 2007 and has served in that office for more than three decades. King County has more than 2.1 million residents, making it the thirteenth-largest county in the United States.
As Prosecuting Attorney, Dan Satterberg is committed to reforming the criminal justice system by partnering with those communities most impacted by crime. Through such community partnerships, he has created successful programs to keep young people engaged in school and to divert youth from the courtroom to a motivational intervention called "The 180 Program." His office has also partnered on diversion programs to help families with juvenile domestic violence and is using restorative justice strategies to address youth violence.
Under Mr. Satterberg's leadership, the KCPAO is a founding partner in the creation of Law Enforcement Assistant Diversion (LEAD), a national model for creating a compassionate response to drug-addicted people that provides police with additional tools for responding to individuals struggling with addiction and mental health challenges. He also serves as the co-chair of the Washington State Reentry Council and is committed to reducing recidivism among people leaving jail and prison.
Mr. Satterberg graduated from the University of Washington undergraduate (Political Science and Journalism) and Law School.